Copyright - [Précédente] [Première page] [Suivante] - Home
---
Fiche : [99DIV153]

Titre : Texas Instruments, The TTL Data Book for Design Engineers, second edition, 1976, 830 pages.


Cité dans : [DIV126]  T. LEQUEU, Librairie des fichiers PDF de composants, janvier 2018.
Cité dans :[99DIV152] T. LEQUEU, TP Informatique d'Instrumentation I, IUT Mesures Physiques de Blois, septembre 2017.

Auteur : Texas Instruments


Site : http://www.ti.com


Lien : TTL-Data-Book-1976-TI.pdf - 830 pages, 34 Mo.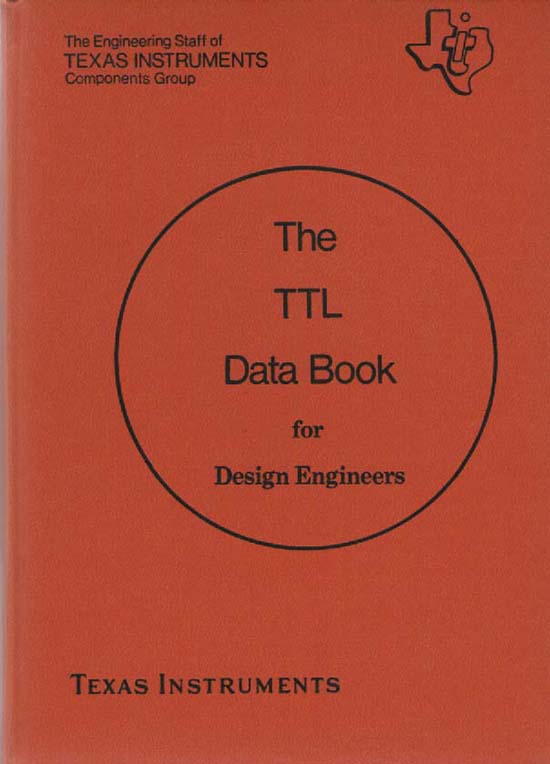 ---
Mise à jour le dimanche 1 avril 2018 à 11 h 21 - E-mail : thierry.lequeu@gmail.com
Cette page a été produite par le programme TXT2HTM.EXE, version 10.7.2 du 22 mars 2015.
Les informations contenues dans cette page sont à usage strict de Thierry LEQUEU et ne doivent être utilisées ou copiées par un tiers.
Powered by www.google.fr, www.e-kart.fr, l'atelier d'Aurélie - Coiffure mixte et barbier, La Boutique Kart Masters Shop, La Boutique Kit Masters Shop and www.lequeu.fr.